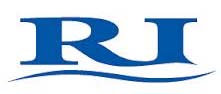 Integra 3
Integra 3 is an integrated micromanipulation, heated stage system designed for precise and intuitive control of the most precious of specimens-human oocytes and embryos. Due to its ease of use and versatility, Integra 3 is equally suited for research applications including mouse and other animal eff injections in University, Biotech and Pharma transgenic facilities.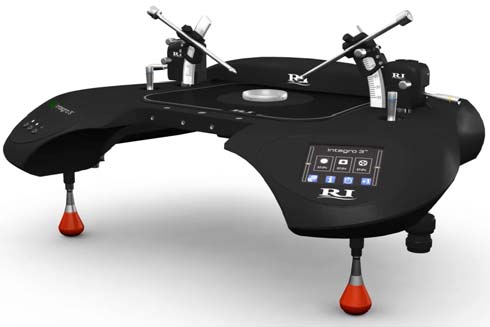 Precise and Intuitive Control
Integra utilized teh time-tested and reliable technology of mechanical micromanipulation for oocyte holding and precision injection. No longer does the embryologist have to worry about oil leakage from a hydraulic system or jumpy movement caused by stepper motors moving in XY direction only. Mechanical micromanipulators offer the most reliable mechanism with the most precise and natural control over pipette movement.
Thermosafe

TM

Ultimate Thermal Control
Utilizing three different, independently set and monitored heating zones thermal stability is precisely controller. In addition to an inner and outer thermal stage control, warm air is gently moved over the microscope objectives ti heat the area below the specimen to eliminate thermal change when changing between objectives. There is also a stage temperature health indicator light to reassure that the integrated heated stage is functioning as per the users setting. A flashing light indicator and audibale alarm are triggered if the temperature at the specimen drops below the desired temperature by as little as 0.1 degrees C.
 Color Touch Screen
A large 100mm X 150mm liquid crystal displayis standard with the system which allows the embryiologist to set and check temperature, track time with a stopwatch and count the number of injections done. The electronic height guages track the vertical movement of the fine controller to help ensure the user is working in the center of travel and not running out of movement at the lower and higher extremes.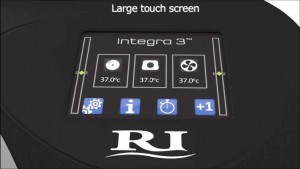 Motion-Triggered LED Light
A Bright LED light shines on the objectives which is motion activated when a hand reaches for the nosepiece. This allows for quick and accurate objective changes.
Quick Pipette Set-Up
Speed is of the essence when working in the IVF lab. Thanks to RI's advanced mechanical design, pipette changes and angle adjustment can be made in seconds thereby transforming efficiency of a lab overnight.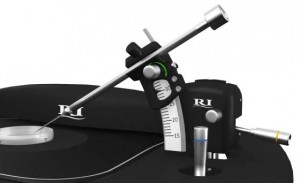 Syringe Options
Included with the Integra 3 are RI's very well accepted air syringes. Choices include two SAS standard air syringes or one SAS and one SAS=SE superfine air control syringe. RI oil syringes or options to use microinjectors made by Narishige and Eppendorf are also options.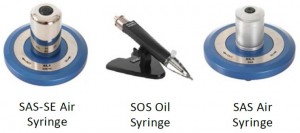 RI Viewer Software
Integra 3 can be used as a stand-alone micromanipulator system of if connected to a computer RI Viewer Software offers line measurement tools and built-in simulator for training and demonstration purposes. Camera, c-mount and suitable PC/monitor are required.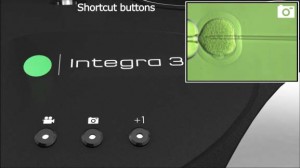 Microscope Compatability
In addition to the full family if Nikon inverted microscopes, as exclusive distibutors we can outfit microscopes of all other brands.