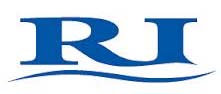 Saturn 5™
The new Saturn 5™ fixed position laser system provides safe and effective laser ablation of the zona pellucida. Using a high power ablation laser and a visible pilot laser transmitted through fibre optics, the RI Saturn 5™ laser system is the most accurate system on the market today.
Faster biopsies The Saturn 5™ Biopsy Mode is helping you to advance improvements in biopsy methods; potentially reducing procedure time, and lowering the incidence of blastocyst collapse and the need to mechanically tear off cells. Using the Biopsy Mode, you can draw a straight or curved line along the sample and then select the number and size of the holes on it, then simply "fire". The laser will ablate exactly along the chosen path. It means you no longer need to move the holding pipette at all. Indeed, for assisted hatching a holding pipette is not required. It is that easy. The Saturn 5™ Biopsy Mode is quickly proving to be an essential tool in the practice of biopsying across the world.
Totally committed to embryo safety
Multiple safety features reassure you that the Saturn 5™ laser is the safest laser on the market. To keep your embryos safe, features include the Exclusion Zone™  The Saturn™ employs a higher laser power to apply less total energy to make a specified hole size, in comparison to lower power laser systems.
Always spot-on
As Saturn 5 's ™ pilot laser travels down the same fibre optic path as the ablation laser, it guarantees consistent positioning. You can calibrate and verify hole size and firing position with sub-micron accuracy simply and quickly, leaving more time for your procedures.
In addition to its intuitive use and safety assurances, the new Saturn 5™ features class-leading software, RI Viewer™. The software offers uncluttered full screen imaging from the microscope, digital magnification and a modern, clean user interface. RI Viewer™ also offers a recording function, line measurement tools which are visible on-screen and are printable, plus a built-in laser simulator for training and demonstration purposes. RI Viewer™ is available in a range of languages.